Pete & Christine Winmill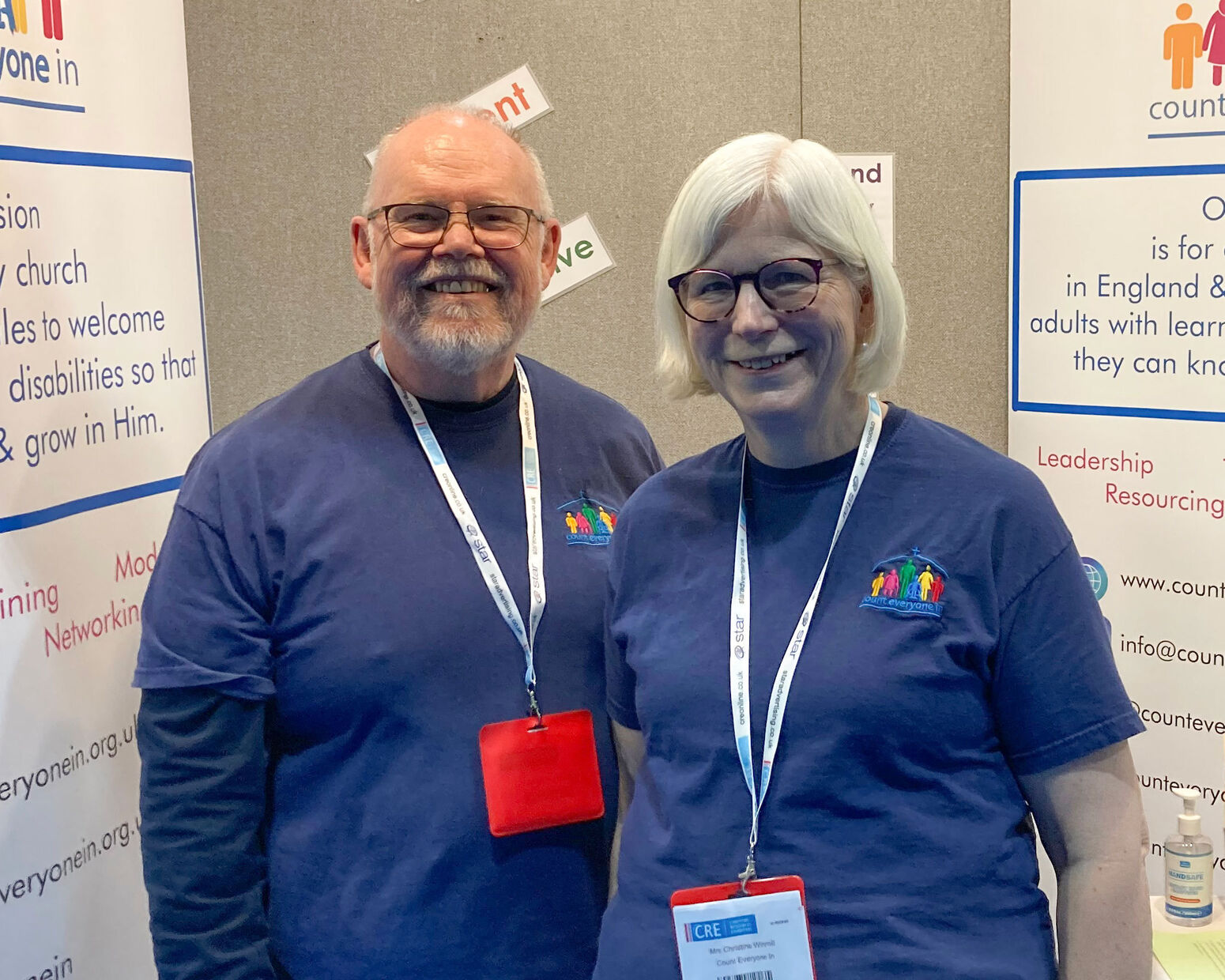 Pete Winmill and his wife Christine have been involved in inspiring and equipping churches for learning disability ministry since 2022. In 2017 they felt God calling them to set up a new charity, Count Everyone In, to continue this work with the aim that every church can be welcoming and accessible for adults with learning disabilities.
In their local church, St Nicolas Newbury (affectionately known as St Nic's), they run Meet Monday which is a small but growing group where people with learning disabilities come together for worship, prayer, Bible teaching, drama and fun. Everyone is welcome, regardless of attention span or reading ability, and all are encouraged to get to know Jesus and grow in their faith.